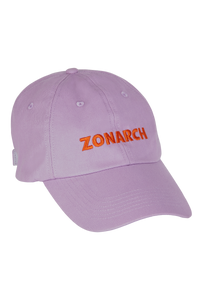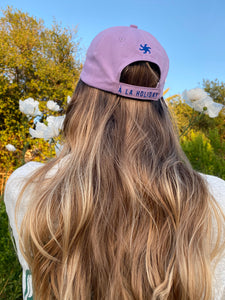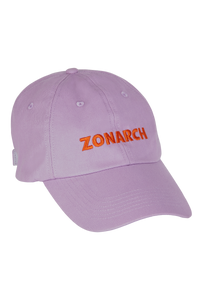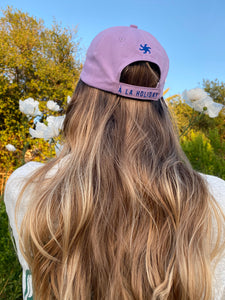 Papa Hat Zonarch Logo
Why We Love It
Your daily reminder to do things the "holiday way". Highly recommend wearing often for the perfect fade and worn-in feel. Back design features a Zonarch sun logo and À LA HOLIDAY brand motto. Adjustable back strap.
Fabric & Care
100% Cotton
Care: Spot treat or hand wash with soap.
Shipping & Returns
Please note that there may be shipping delays due to COVID-19. Orders are fulfilled within 3 business days of order placement. From the date of fulfillment, standard shipping typically takes 3-5 business days to arrive within the US. Expedited shipping options are only available at checkout and are only available on business days (Monday - Friday). For same-day fulfillment, you must place your order before 12pm PST.
Overnight Shipping (UPS) takes 1 business day from the fulfillment date.
Quality
Super soft, GRS Certified recycled nylon made from post consumer waste, double lined, UPF 40+
People + Planet
Manufactured ethically and locally in California with best-in-class sustainable materials. We invest 3% of yearly revenues back into organizations fighting for climate, education and human rights.
Happiness Guarantee
Free shipping on orders over $150. If you're not happy, return hassle-free within 30 days.
Our Mantra
We exist to empower you to embrace each curve and inspire you to take your time, away, à la holiday.
Size Guide
Our Zonarch Fit Team is happy to help you find the best size for your shape and fit preferences. Please email us at hello@zonarch.com or schedule a consultation here.
| Tops | XS | S | M | L | XL | XXL | XXXL |
| --- | --- | --- | --- | --- | --- | --- | --- |
| CUP SIZE | AA/A | B/C | C/D | DD/DDD | DDD/E | E/F | F/G |
| BUST | INCH | 30-32 | 34 | 36-38 | 40-42 | 44 | 46-48 | 50-52 |
| BUST | cm | 76-81 | 86 | 91-96 | 100-105 | 112 | 116-121 | 127-132 |
| DRESS SIZE | US | 0-2 | 4 | 6 | 8-10 | 12-14 | 16-18 | 20-22 |
Bottoms & One Pieces
| | XS | S | M | L | XL | XXL | XXXL |
| --- | --- | --- | --- | --- | --- | --- | --- |
| DRESS SIZE US | 0-2 | 4 | 6 | 8-10 | 12-14 | 16-18 | 20-22 |
| DRESS SIZE EU | 32-34 | 34-36 | 38-40 | 40-42 | 44-46 | 48-50 | 52-54 |
| DRESS SIZE UK / AUS | 4-6 | 6-8 | 10-12 | 12-14 | 16-18 | 20-22 | 22-24 |
| HIP | INCH | 35 – 36 | 37-38 | 39-40 | 42-43 | 44-45 | 47-48 | 49-50 |
| HIPS | CM | 88-90 | 91-93 | 96-98 | 101-103 | 105-108 | 110-112 | 115-117 |
Clothing
| | XS | S | M | L | XL | XXL | XXXL |
| --- | --- | --- | --- | --- | --- | --- | --- |
| USA | 0-2 | 4 | 6 | 8-10 | 12-14 | 16-18 | 20-22 |
| UK / AUS | 4-6 | 6-8 | 10-12 | 12-14 | 16-18 | 20-22 | 22-24 |
| EU | 32-34 | 34-36 | 38-40 | 40-42 | 44-46 | 48-50 | 52-54 |
| HEIGHT (US) | up to 5'7 | up to 5'7 | 5'7 + OVER | OVER 5'7 | OVER 5'7 | OVER 5'7 | OVER 5'7 |