Coucou, hi, hallo! We're Zonarch.
We're here to reinvent the way we holiday from the inside out.
Our Founder
Hi, I'm Genevieve. I'm the founder of Zonarch. In September 2019, I left my job to pursue the dream of reinventing the way we holiday from the inside, out. I learned from being in the industry that swimwear as a category has been priced particularly high in relation to the cost and quality of production. I decided this whitespace ought to be filled while building a more honest, sustainable and ethical approach to luxury swimwear, which took me over 4 years to get right.

"ZON" is "sun" in my native language, "ARCH" represents curves in architecture and design. To me, this is about the story of our human curves under the sun. Our chapter starts with "WAVE 01", a trans-seasonal collection of sustainable swim essentials. I hope Zonarch empowers you to embrace each curve and inspires you to take your time, away, à la holiday.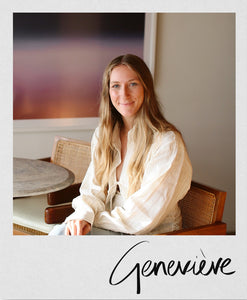 Our Product Commitment
Design Perspective
We look our best when we feel internally energized, relaxed and confident. Let's bring the holiday glow to your everyday style and attitude. We focus on timeless designs with precise cuts and fits that are comfortable, effortless and can be worn by themselves or styled for any moment from sea to city.
People + Planet First
The world doesn't need more products. We need products that serve a function, offer great design, style, relentless quality and are made in a manner that puts the people who make them first. There is a cost to everything. From day one, we have implemented a series of Our Commitments to rigorous labor and environmental standards which we encourage you to read about here.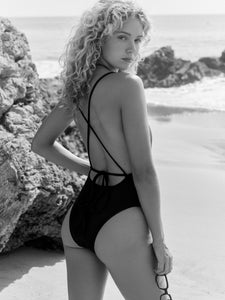 Holiday Essentials for Men and Women
Zonarch is your new go-to luxury swim brand that serves customers the best sustainably designed products at the best prices. We are here to help you build a timeless holiday wardrobe in an easy, thoughtful fashion so you can spend more time à la holiday.
Be Warm Not Cool
Our brand mantra. We design products to help you achieve an effortlessly cool look with a warm spirit. As a brand that values diversity as a core pillar, we aim to create products that fit a wide range of different body types and sizes. Our current sizing comfortably fits a US size 14 and up to an E cup size. We are expanding up to size 22 for 2021 collections.
SHOP OUR PRODUCTS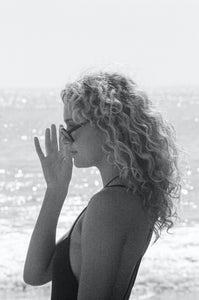 SHOP OUR PRODUCTS
Materials
We consistently search the globe for best-in-class sustainable and innovative raw goods and materials. For all custom Zonarch swim solids & prints and lining, we settled on a GRS Certified regenerated nylon and spandex blend, which is matte in finish, super soft, provides sculpting, style and maximum comfort. We know you'll love it as much as we do. Read what makes our luxurious, planet-friendly materials so special here.