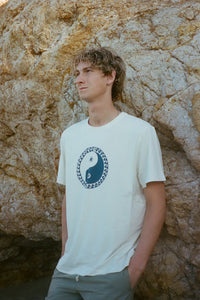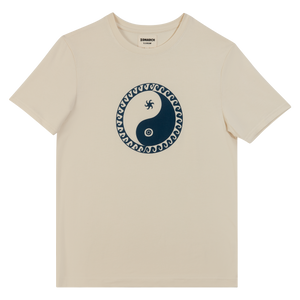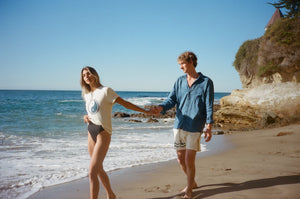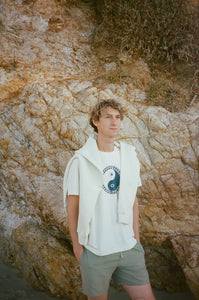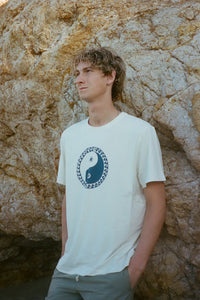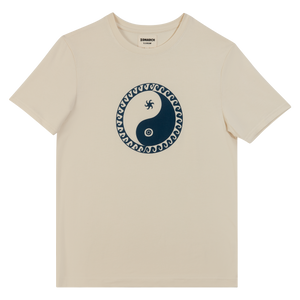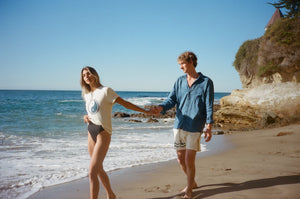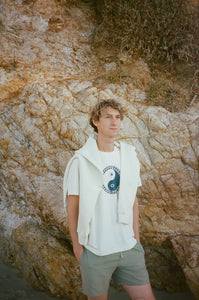 Garcia Tee
Why We Love It
When you're calling in more balance to your life, our Garcia tee is the perfect reminder. This sustainable rayon material is softest, you won't want to take it off all holiday long. This Zonarch take on a classic tee is the perfect wardrobe staple for wherever you may be going.
- Signature Zonarch mantra embroidery
- Relaxed unisex fit, runs true to size
Fabric & Care
66% Rayon blend made from bamboo 28% Cotton, 3% Spandex. Made in USA
Every Zonarch apparel piece is made entirely from recycled and sustainable fabrics.
Care: Hand or Machine Wash Cold with Similar Colors. Hang To Dry. Iron Low.
Shipping & Returns
Please note that there may be shipping delays due to COVID-19. Orders are fulfilled within 3 business days of order placement. From the date of fulfillment, standard shipping typically takes 3-5 business days to arrive within the US. Expedited shipping options are only available at checkout and are only available on business days (Monday - Friday). For same-day fulfillment, you must place your order before 12pm PST.
Express Shipping (UPS) takes 2 business days from the fulfillment date.
Overnight Shipping (UPS) takes 1 business day from the fulfillment date.
Quality
Super soft, GRS Certified recycled nylon made from post consumer waste, double lined, UPF 40+
People + Planet
Manufactured ethically and locally in California with best-in-class sustainable materials. We invest 3% of yearly revenues back into organizations fighting for climate, education and human rights.
Happiness Guarantee
Free shipping on orders over $150. If you're not happy, return hassle-free within 30 days.
Our Mantra
We exist to empower you to embrace each curve and inspire you to take your time, away, à la holiday.
Beyond the Seams
How we arrived at your final price destination

$74
We believe there is a way to craft premium apparel in an honest and attainable manner. We're making exceptional quality products with strong impact, at great value.
Raw Materials (20-40% premium for our sustainable alternatives) + Labor (Made in California)
$28.75
Packaging (zero plastic policy) + using only premium compostable, recyclable and reusable materials
$4.00
Giveback 3% of revenue
$3.90
Total Product Cost
$43.65
Their Price at 5x Cost
$120.00
Your Savings with ZONARCH
$46.00
Size Guide
Our Zonarch Fit Team is happy to help you find the best size for your shape and fit preferences. Please email us at hello@zonarch.com or schedule a consultation here.
| Tops | XS | S | M | L | XL | XXL | XXXL |
| --- | --- | --- | --- | --- | --- | --- | --- |
| CUP SIZE | AA/A | B/C | C/D | DD/DDD | DDD/E | E/F | F/G |
| BUST | INCH | 30-32 | 34 | 36-38 | 40-42 | 44 | 46-48 | 50-52 |
| BUST | cm | 76-81 | 86 | 91-96 | 100-105 | 112 | 116-121 | 127-132 |
| DRESS SIZE | US | 0-2 | 4 | 6 | 8-10 | 12-14 | 16-18 | 20-22 |
Bottoms & One Pieces
| | XS | S | M | L | XL | XXL | XXXL |
| --- | --- | --- | --- | --- | --- | --- | --- |
| DRESS SIZE US | 0-2 | 4 | 6 | 8-10 | 12-14 | 16-18 | 20-22 |
| DRESS SIZE EU | 32-34 | 34-36 | 38-40 | 40-42 | 44-46 | 48-50 | 52-54 |
| DRESS SIZE UK / AUS | 4-6 | 6-8 | 10-12 | 12-14 | 16-18 | 20-22 | 22-24 |
| HIP | INCH | 35 – 36 | 37-38 | 39-40 | 42-43 | 44-45 | 47-48 | 49-50 |
| HIPS | CM | 88-90 | 91-93 | 96-98 | 101-103 | 105-108 | 110-112 | 115-117 |
Clothing
| | XS | S | M | L | XL | XXL | XXXL |
| --- | --- | --- | --- | --- | --- | --- | --- |
| USA | 0-2 | 4 | 6 | 8-10 | 12-14 | 16-18 | 20-22 |
| UK / AUS | 4-6 | 6-8 | 10-12 | 12-14 | 16-18 | 20-22 | 22-24 |
| EU | 32-34 | 34-36 | 38-40 | 40-42 | 44-46 | 48-50 | 52-54 |
| HEIGHT (US) | up to 5'7 | up to 5'7 | 5'7 + OVER | OVER 5'7 | OVER 5'7 | OVER 5'7 | OVER 5'7 |